GED®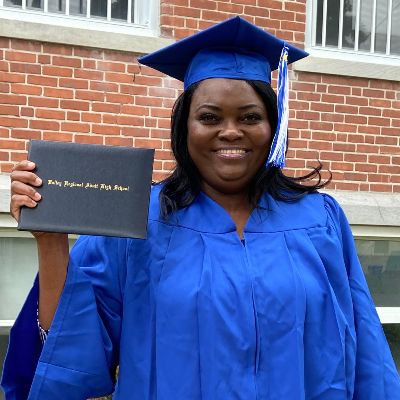 Students prepare to improve their academic knowledge in Mathematical Reasoning, Science, Social Studies, and Reasoning through Language Arts in order to take the state-administered GED® test.
Classes are FREE to residents of Ansonia, Derby, Monroe, Seymour, and Shelton. A small fee is charged for non-residents.
Classes are held at Valley Regional Adult Education, 54 Grove Street, Shelton, CT
Day and Evening Classes are available.
GED® Class Registration - 2023 Fall
2023/24 Fall registration begins in August 2023
We will call you to start the registration process.
Note if you are 17 years of age you must also provide a copy of your withdrawal letter signed by your parent/guardian from the last day school you attended to register for the class.
GED® Exam Registration
All GED® exam information is available online. Set up an account and get started today at www.GED.com.
Eligibility requirements are:

Students must be a resident of Connecticut and have a current and valid government issued photo ID.
18 year-olds and officially withdrawn from school for at least 6 months.
Taken and passed the official GEDReady practice tests.
There is a $13.00 fee for students 21 years of age and older. Veterans are exempt.

When you are ready to schedule an appointment to register for the official GED® exam call Sharon Shimonov, GED® Counselor, at 203.924.6651.
Accommodations for the GED® test are available for qualified individuals with a disability. For more information, contact Valley Regional Adult Education, 203-924-6651 or Sabrina Mancini at the Connecticut State Department of Education at 860-807-2110.
Scheduling Information 2023-2024
Day Classes (9/6 - 12/6)

Monday 9:30AM - 12:30PM
Wednesday 9:30AM - 12:30PM

Evening Classes (9/6 - 11/20) - FULL

Monday 6:00PM - 8:30PM
Wednesday 6:00PM - 8:30PM
2023 Evening class is FULL. Registration for the 2024 class begins in November.